First Female to Coach in the Superbowl: A Little Bit About Katie Sowers
Gabbie Granoff
March 13, 2020
Slider photo taken by Gabbie Granoff.
In the history of the NFL, no woman had ever coached in the Super Bowl, until this year, when Katie Sowers became the first woman in that role as the San Francisco 49ers offensive assistant coach. Sowers is also the first openly LGBTQ coach in the NFL. She always thought of football as a "man's game," but she decided to push the boundaries and become a football coach herself.
Sowers was born in Hesston, Kan. in 1986. She began playing football when she was eight. At Goshen College, she joined the basketball team despite her love for football because she wasn't allowed to play college football. After graduating, Sowers volunteered to coach the basketball team, but her offer was declined because she was lesbian.

Sowers told NBC sports, "When, not if, we go through moments of adversity, we can view them as roadblocks and feel sorry for ourselves or we can view them as parts of our story."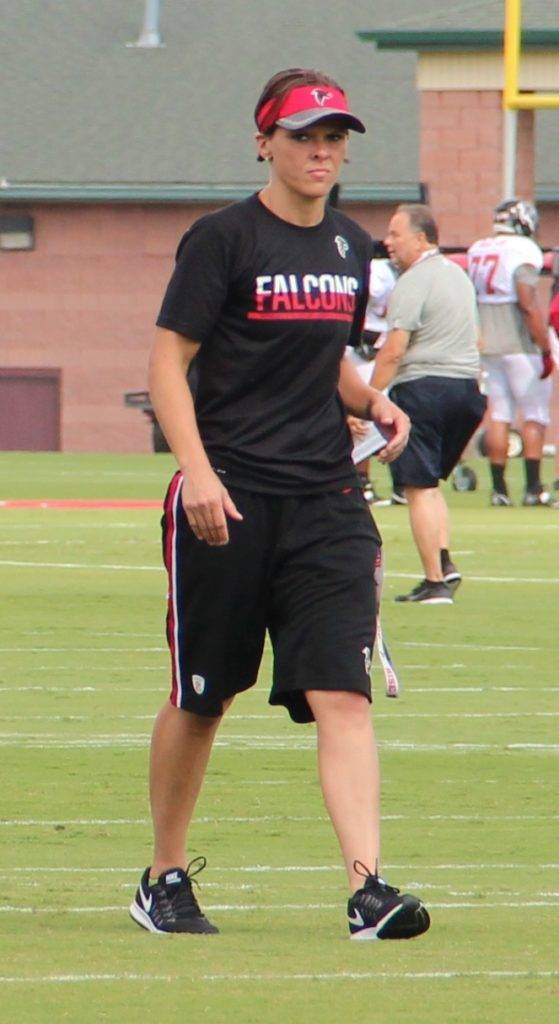 She took this mindset with her and pursued her dream by joining a professional football league- the Women's Football Alliance (WFA). Unlike the NFL, in order to participate in the WFA, you have to pay your way in. During the eight years she played with the WFA, she played for the Kansas City Titans and West Michigan Mayhem as a quarterback and defensive back. She also made it on to the United State's Women's National Football Team. Sowers retired from the WFA in 2016 due to a hip injury.

She also worked as general manager of the Kansas City Titans and coached a fifth-grade girls' basketball team. One of the players on the team was the daughter of Scott Pioli, the former Chiefs general manager. Pioli, who in 2016 worked as a front-office assistant for the Atlanta Falcons, helped kick-start Sowers' employment in the NFL by offering her an internship during the Falcons' training camp. After that summer, she worked as a scouting intern.

In 2017, Sowers was hired by the San Francisco 49ers as part of the 'Bill Walsh Diversity Coaching Fellowship' project. The purpose of the project was to bring more minorities into coaching positions in the NFL. Sowers began as a seasonal offensive assistant and eventually was promoted in 2019 to offensive assistant. She was the second female ever to hold a full-time coaching job with the NFL.

Quite ironically, Sowers first Superbowl appearance this year was against her childhood home state football team, the Kansas City Chiefs. Sowers has many connections with Kansas City: growing up in Kansas, getting her job through former Chiefs general manager, and playing and managing for the Kansas City Titans. She even has a tattoo of the Kansas City skyline on her forearm. Many of her family members are Chiefs fans as well.

Sowers is inspiring to young girls across the world including, 7th grader, Sofia Levine who plays for the boys's soccer team at Hyman Brand Hebrew Academy (HBHA). "Since I was already friends with the boys that I played with, I did not feel that scared, but I did not know if they would pass me the ball since I was a girl, but they did and we only lost one game" Levine said. "I did not know who Katie Sowers was until the Super Bowl, but I respect that she took that chance to show those sexist football fans who is the boss!"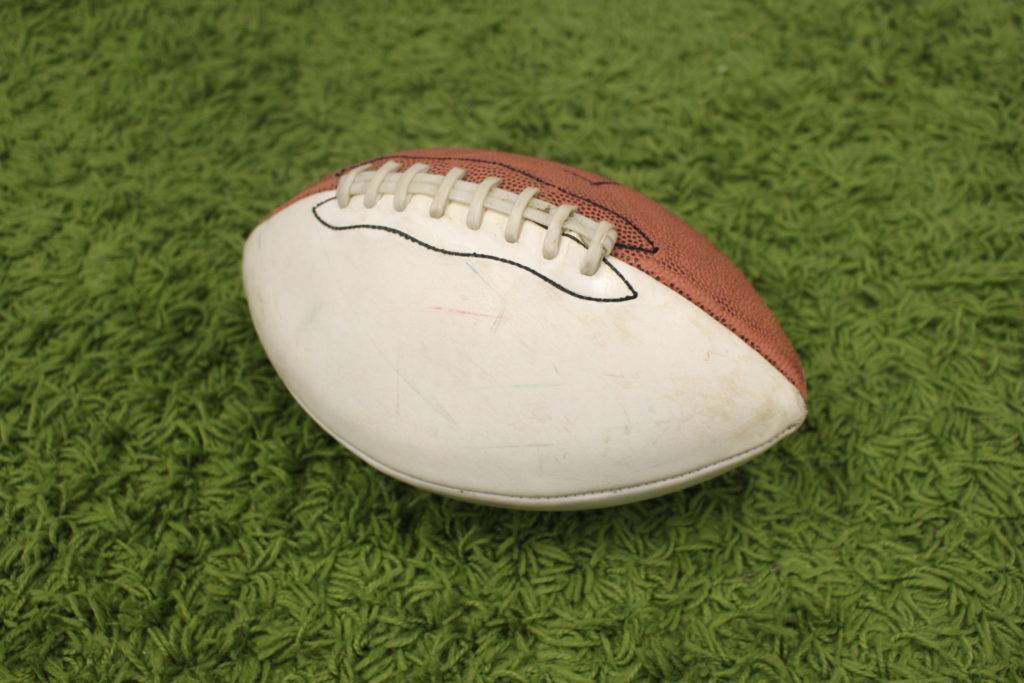 Lisa Ryan, one of the physical education teachers at HBHA, said, "What I think students should take from Coach Sowers being in the NFL is that you can achieve whatever you set your mind to, but that you have to work hard to act on that dream."

Maybe soon, we will have the first female NFL player. Who knows? The future is bright, girls!