Welcome Back to the Family: Dr. Agah, Janet Apgar, Jane Martin, and Julie Pelman Return to HBHA
Written by Aviva Clauer and Jacob Gold.
Slider image by Ben Fine
Dr. Azin Agah – Upper School Chemistry Teacher
Dr. Azin Agah is the 10th grade chemistry teacher. During last year, when she "had a very hectic schedule," she left Hyman Brand Hebrew Academy (HBHA) to focus on teaching college chemistry. However, Dr. Agah returned this year after her short, and "not long enough to be forgotten," break from HBHA. After the chemistry teacher left last year, HBHA "needed someone to teach the course, and I was happy to return to HBHA," says Dr. Agah. In addition to teaching at HBHA, Dr. Agah teaches at Park University, a private college in Parkville, Mo.. Even with her busy schedule, she says, "I am, however, more selective about how I spend my time."
Now that Dr. Agah is back, she says that she is happy to see all of "the wonderful faculty, staff, and students at HBHA." Dr. Agah is an amazing chemistry teacher, and we are so glad to welcome her back into the HBHA community!

Janet Apgar – Executive Assistant to the CFO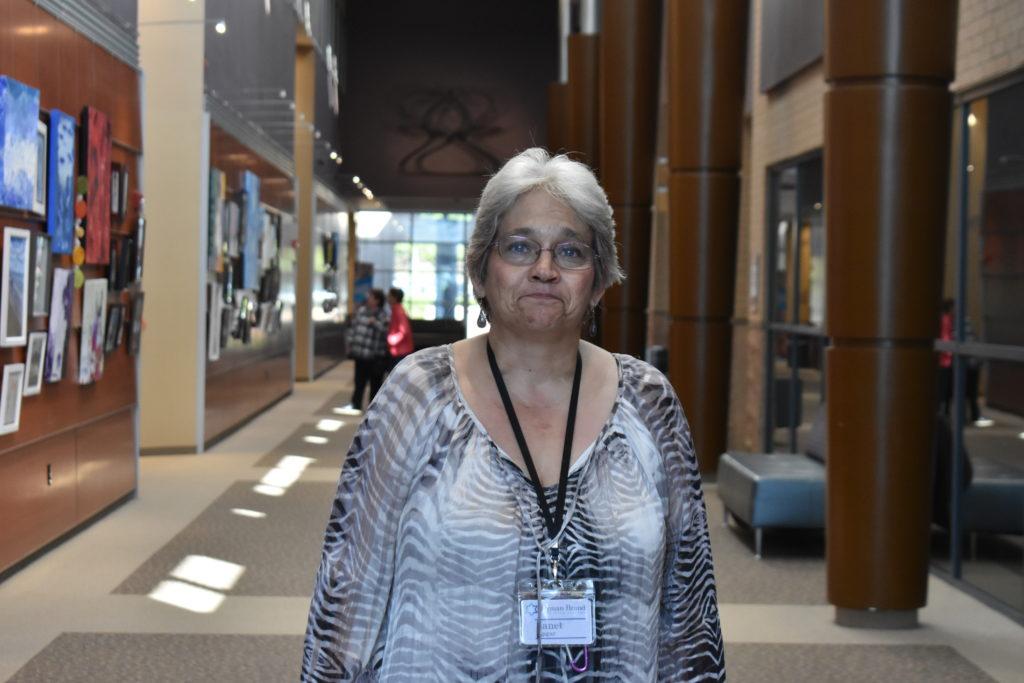 Janet Apgar is the Executive Assistant to the CFO at HBHA. She previously worked at HBHA, and she has now returned to a similar role this year. On her average day, Apgar spends most of her time helping the CFO, Airiona Maxwell, in HBHA's business office. She thinks that the most challenging part of her job is learning who all the people at HBHA are and mastering different aspects of her job. Outside of work, she enjoys bowling and spending time with her son and five cats.

Jane Martin – Director of Marketing
Jane Martin is the Director of Marketing at HBHA. She is, among other things, in charge of communicating information through social media and social networking. You might recognize her photos on Instagram but have no idea that Martin is the person behind the account. She worked at the school previously in the same capacity, took a break for a few years, and has just returned to HBHA this year.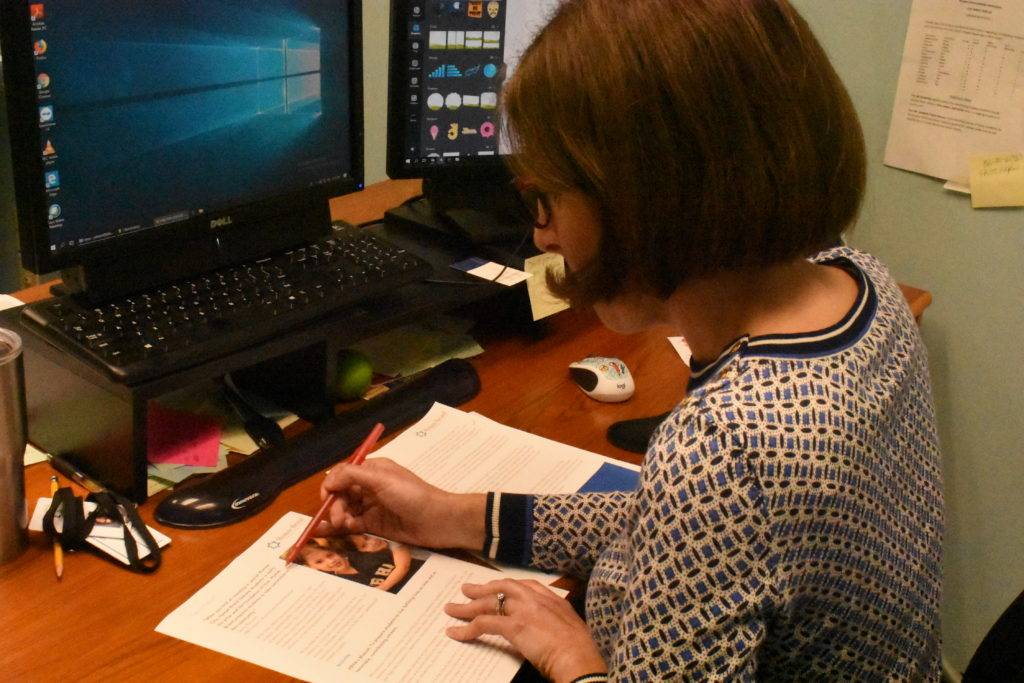 On a daily basis, Martin writes, uses graphic design, and takes videos and pictures to get the message out about what is going on at HBHA. She works with the head of school, Adam Tilove, and the director of admissions, Tamara Schuster, to help with recruitment and admissions, along with helping with donations and developments alongside development director Kerry Cosner. "But really," says Martin, "my job is to share the joy that happens here every day."
Martin was gone for two years, but now that she has returned to HBHA, she is now focused more on the creativity of the school and taking everything to the next level. She explains, "there were new opportunities, so I had to try them out, but now I'm glad I'm back."

Julie Pelman – Middle and Upper School Math Teacher
Julie Pelman is HBHA's new Middle and Upper school math teacher. She has three kids, and has been married for fifteen years. She decided to become a math teacher because it "has always been [her] favorite subject since [she] was a student [herself]." She enjoys reasoning through a problem to come up with a logical conclusion and seeing "the beauty in numerical relationships." In addition, Pellman loves seeing math continuously showing up in real world applications.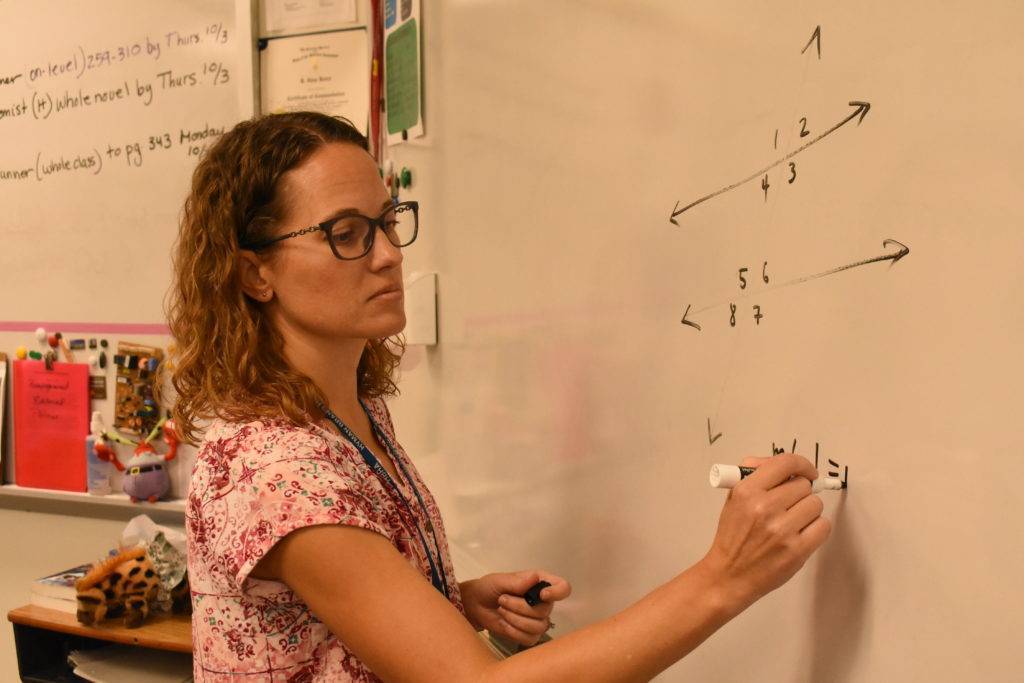 After she finished her teaching degree, she began working at Hyman Brand Hebrew Academy where she spent the next ten years teaching a variety of math courses from Math 7 through AP Calculus. However, six years ago, she decided to stay at home with her children full time.
"I had always planned to come back to teaching once my youngest was in school full time. But Mr. Clauer got in touch with me last spring about needing to fill a part-time teaching position for this year, and I knew I couldn't turn down the opportunity even though it was a few years earlier than my original plan" Pelman said. While she says it is difficult "balancing [her] time at school alongside [her] time at home," she loves teaching math and getting to know all of her students. "I didn't know them previously since the oldest of them were only in second grade the last time I taught" she says.
When she is not teaching math, she enjoys going to her children's soccer games, trying out new restaurants, and going to the lake with her family. Now that she has returned, even though many teachers who she worked with before are not here, the HBHA family welcomed her back with open arms.