The Notoriously "Phobic" J.K. Rowling
Slider Photo from breitbart.com
One of the most widespread book series of the 21st century is "Harry Potter." Since their release, the world has acclaimed and treasured both the books and movies. However, it has been brought to light that although her stories regard ideas of love and acceptance, author J.K. Rowling's moral stance is not completely in line with that idea of human acceptance. And as people reexamine the books themselves, they notice characterizations and features showcasing subtle cues of bigotry.
On June 6, 2020, Rowling took to Twitter to express her beliefs on the trans community. She linked an article titled, "Creating a more equal post-COVID-19 world for people who menstruate," and captioned it, "'People who menstruate.' I'm sure there used to be a word for those people. Someone help me out. Wumben? Wimpund? Woomud?" This is mocking the idea that the term 'women' previously excluded transgender males and females but now does not. This statement is a great example of her displaying transphobia and a lack of validation for people who are cisgender, which also happened to be at the beginning of pride awareness month.
Rightfully, many fans expressed disappointment in Rowling, sharing tweets in response to hers. They made numerous remarks of displeasure and anger, and it got so much attention that many celebrities, including much of the cast of the "Harry Potter" series, joined in on condemning her actions. It was stated that Rowling should 'read the room' because, at the time, the world was centralizing public attention on the Black Lives Matter movement, and should not be instead focusing on her tweets.
This was not the first time Rowling was accused of transphobia on Twitter. In Dec. 2019, she tweeted support for Maya Forstater, a tax specialist who took her case to court after being fired for supposed transphobic tweets. Although the judge ended up ruling against Forstater, Rowling tweeted, "force women out of their jobs for stating that sex is real? #IStandWithMaya."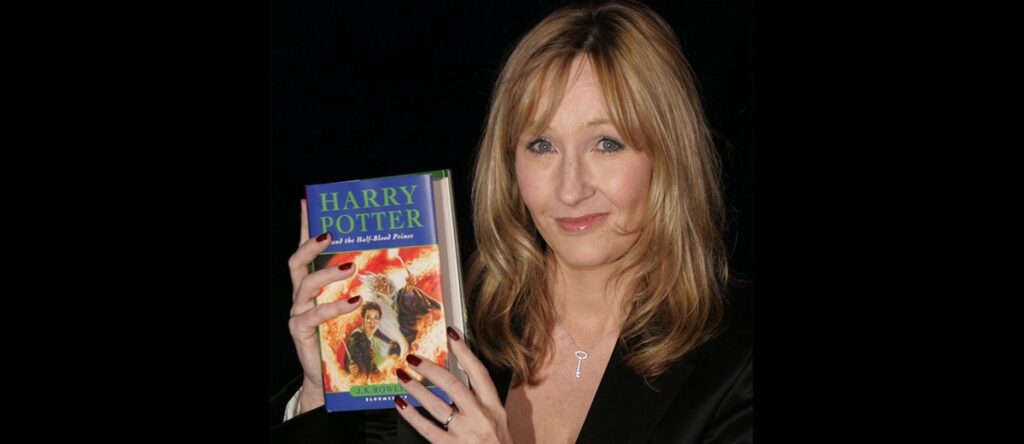 Four days after the June backlash on Twitter, Rowling posted an essay on her website called "J.K Rowling Writes about Her Reasons for Speaking out on Sex and Gender Issues." This is an extension of the same ideas; in it she discusses how trans activists define her as a Trans-Exclusionary Radical Feminist (TERF). Although she expresses frustration from those accusations, she does not claim they are false. Rather, the essay discusses why she believes trans activism might have violent consequences for biological women, stating, "I want trans women to be safe. At the same time, I do not want to make natal girls and women less safe."
Aside from Rowling's transphobic history, she also has had accusations of racism, anti-semitism, and homophobia in her literature. Not long ago, it was announced that the character of Dumbeldore was gay. However, many people did not know this because it was not heavily publicized. That was no coincidence. According to Evanna Lynch, the actress who portrayed Luna Lovegood, Rowling had revealed Dumbeldore's sexuality in 2007, but did not include any references in the books or movies. Likewise, when she chose to announce it, she made sure to keep it on the down-low until a flashback scene touched on it in the 2018 "Fantastic Beasts: The Crimes of Grindelwald." However, even that mention is perceived by many fans as queerbaiting. Not to mention, out of the 800 characters in the "Harry Potter" series, to only make one gay is a statstically innacurate representation of the percentage of LGBTQ+ people in the world.
The "Harry Potter" books have also been claimed racist by many fans. To start, all of the main characters are white, making the diversity scarce. There are only eight BIPOC characters in the series, and they are highly stereotyped. For example, the only character of Asian descent's name is Cho Chang. Aside from having virtually no characterization, the only description given about some of these characters is of their hair being in braids or dreadlocks.
In addition, the books have been accused of anti-Semitism. This derives from the goblins. These hook-nosed, greedy bankers can easily be identified as an attempt at incorporating the Jewish stereotype. This theory is practically confirmed in "Fantastic Beasts" with the character of a 1920s Jewish gangster with a family of bankers. These features reinforce the idea that Jews are selfish, ill-mannered, and control the media (as represented by the banking).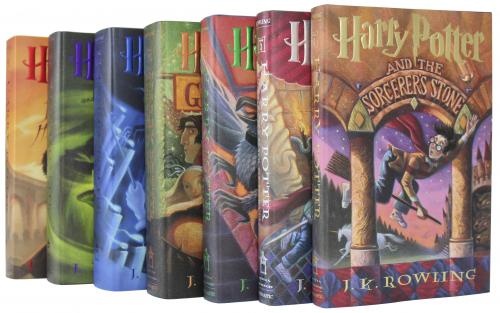 Overall, Rowling has proved to be insensitive to many minorities. Although it is possible that some of these insensitivities might not be intentional, plenty are clearly her true beliefs, and she continues to prove time and time again that she stands by those beliefs.
In September, she released a new book, "Trouble Blood," which is about a cisgender male serial killer who dresses like a woman in order to kill cisgender women. This is a striking controversy as it seems to relay the message that cisgender men are dangerous and untrustworthy. An unfortunate, but kind of funny, hashtag even has begun trending on twitter called "#RIPJKRowling," mocking that her controversy is her career's suicide. I guess we'll just have to see if that comes true, or at least wait for what controversy might come next.