Slider image by Aviva Clauer.
Almost a year since the unthinkable happened and our country shut down forcing Hyman Brand Hebrew Academy (HBHA) to go on Zoom for school, students and teachers alike are devastated that we still remain in hybrid learning. Stuck on the unreliable, inconvenient app known as Zoom every other week, a horrible nightmare spreads as rapid as Covid. Will the beloved winter dream of snow days cease to exist? Will we be forced to work on Zoom if cold, snow urges cancelation of in-person school days?
To everyone's terror, the school has confirmed that because of our newfound technology, snow days are going extinct for good. Yes, you heard that right. The school closings on the news the day before a snowstorm hardly ever has HBHA on them, but now our absence will be permanent.
In lieu of these decisions, the HBHA administration has sent out a strict list of rules students and teachers must follow on these Zoom replacement days.
If a school day is to occur, teachers and students alike MUST follow these guidelines: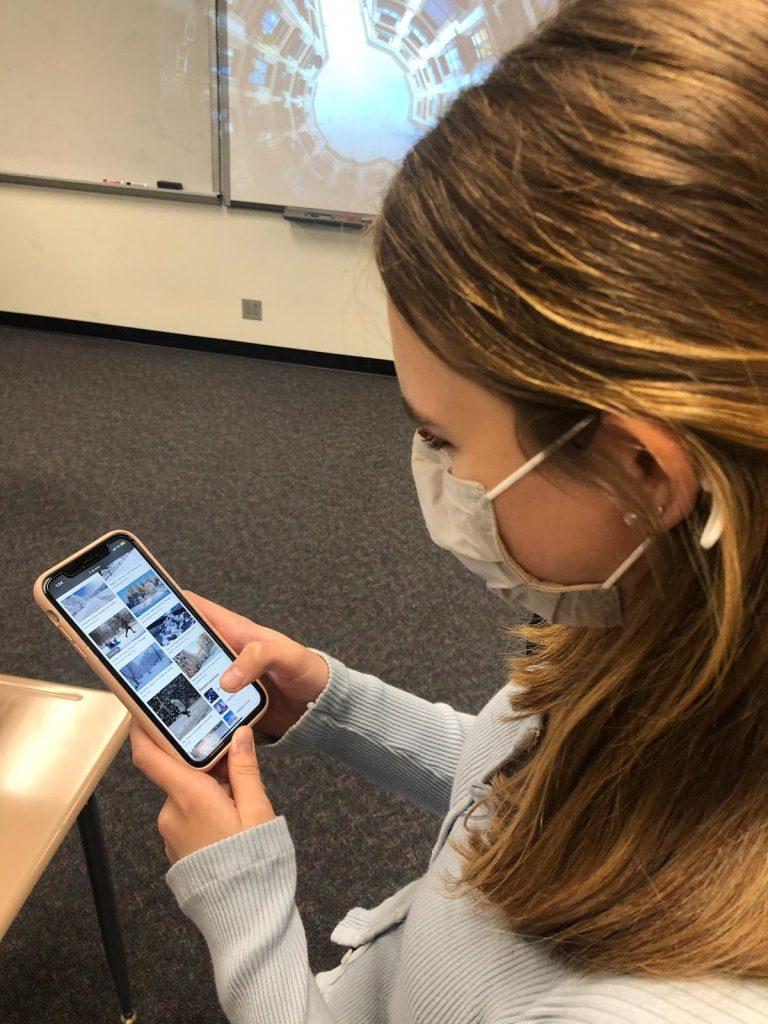 No going outside
To ensure this, on Zoom students MUST keep cameras and mics on AT ALL TIMES with one exception: to retrieve class materials. No bathroom breaks allowed! If you are caught playing in the snow, you WILL be suspended for 4 days, and on the 5th day you are required to submit a piece of paper with the phrase "snow days aren't real" written on it 1,000 times.
The school day will start as soon as there is 1 inch of snow on the ground
Snow days will use no set schedules. You MUST be prepared to join your Zooms as soon as an inch of snow is declared fallen, REGARDLESS of if it occurs at 4:00 AM.
Teachers must pre-plan 15 extra lessons before the school year begins
If a snow day is to occur during the winter, these lessons must be ready to be given out to students. They don't have to connect to current topics, but MUST be prepared in advance.
SINGLE CLASS "Snow day" passes can potentially be earned by students
These can be awarded from food drives or mentoring competitions, and would only apply to ONE CLASS chosen by the administration. This would be a PRIVILEGE that will be taken away if deemed necessary.
The administration, however, said that they are only willing to use this code of conduct as a last resort and will file a lawsuit with weather.com if snow is actually predicted in the forecast.
But regardless, students and teachers alike are not taking this appalling news lightly. Absolutely furious about it is Mr. Margolies. "When I see the first snowflake fall on the ground, what I always have thought is 'It's time to shut off of school mode and get into Netflix mode.' But now the administration thinks they have the right to make me go on Zoom mode?! That's not gonna fly for me," he says. In addition to this, Margolies said that the ridiculous rule making him plan out extra lessons is an outrageous waste of his summer vacation. And, because of this absurdity, he says he may not even return from his vacation, and actually move from Kansas to live there.
Students, similarly, are undeniably outraged about the elimination of snow days.
Evelyn Brand expresses her anger by saying, "I think it's stupid, small minded, and they're not taking the students' mental health into consideration by doing this." Brand even said that she plans to retaliate against the absurdity. "I'll befriend a hacker. I'll do anything, even their homework for a month, if they can hack Zoom the days that we would be on it."
Ellie Glickman is equally infuriated by the strict rules being given to students. She explains, "I'm so frustrated because at the end of Zoom calls teachers say 'make sure to get outside and have time with your family' but now we're not even allowed to go outside!" Glickman considers the best feeling in the world to be "when you go to sleep at night knowing the next day is a snow day," so her anger and disappointment for snow days going extinct surprises nobody.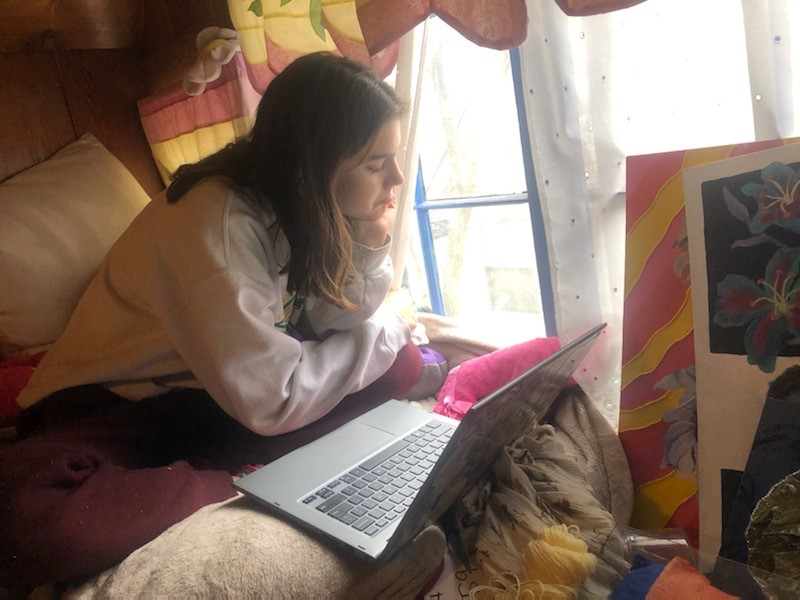 As rage pervades HBHA, everyone has their own desires of retaliation they crave to take on the administration for their decision. You didn't hear it from me, but there is talk that Margolies is trying to gather a group of students and teachers to "make the biggest snowballs that you can possibly imagine and pelt them at Mr. Tilove's house until he rids us of this tyranny." Margolies even plans to steal Mr. Clauer's trebuchets and use them for his snowball throwing.
Glickman thinks it would be smart to "put instant snow packets in the front yards of administration members every night, so that perhaps after 2 weeks of nonstop snow days they would cancel the plan."
Brand plans to start a student strike against the school. Unhappy with the injunction, she claims "I'll just transfer schools," and maybe if she does so a crowd will follow, forcing the administration to rethink their decision.
As of right now, though, the resentment and wrath filling the entire school is uncontrollable. It appears as though a war is on the verge of breaking out. Who will emerge victorious? We can't know for sure. But today, we mourn, because our worst nightmare has come true. And unfortunately it appears that there's snow escape from the dreadful, nauseating Zoom.