On Thursday, Nov. 19, 130 of Kansas City's Jewish teens excitedly entered AMC Town Center 20 in Leawood, Kan. with popcorn and candy in hand, but they were there to do much more than just watch a movie; they gathered to fight hunger.
In 2012, BBYO launched a campaign called "Can-Tribute" with the goal of raising awareness among teens about the pressing issue of hunger in our nation and collecting canned goods to donate to those in need. This campaign has culminated annually in November with an advanced screening of each of the four movies in "The Hunger Games" franchise, to which teens in BBYO chapters around the country would bring their canned goods to donate. Last year, for the premiere of "The Hunger Games: Mockingjay, Part 1", over 500 thousand cans of food were collected nationally.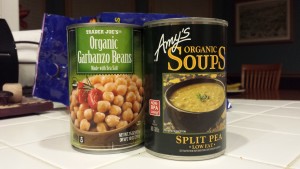 Over the past four years, teens in BBYO, in partnership with North American Federation of Temple Youth (NFTY), United Synagogue Youth (USY), and NCSY, have succeeded in collecting thousands of canned goods and raising teens' awareness about hunger, all while enjoying "The Hunger Games" movies.
The success of the advanced screenings is quite impressive considering that BBYO and all partnering youth groups were not allowed to publicize the event on social media due to licensing reasons. Teen leaders could only spread the word through private communications including email, texting, and word-of-mouth.
This year, Hyman Brand Hebrew Academy (HBHA) senior, Lindsey Paul took part in the planning of Kansas City's advanced screening of the fourth and final movie in the franchise, "The Hunger Games: Mockingjay, Part 2".
"I was honored to have a role in organizing the event this year," Paul said. "It's incredible to see Jewish teens from all different denominations and youth groups come together to combat hunger in our community."
Paul "hope[s] that the 'Can-Tribute' legacy will continue in future years" even though the "The Hunger Games" movie franchise has come to an end. "Hopefully, other Jewish teenage leaders in our community will [continue to] step up to battle against food insecurity."