Israeli Science Teacher Dr. Eran Reem joins HBHA
Ayelet Schuster
May 25, 2017
Dr. Eran Reem has joined Hyman Brand Hebrew Academy (HBHA) as the new science teacher. Reem emigrated here from Israel a little over a  year ago with his wife and three children. For his first year of living here, Reem stayed at home to tend to needs there, but he wanted to return to what he did in Israel, working as a science teacher.
Teaching is not new to Reem, but American schools are: "I was a teacher in Israel, but the main struggle [here] is the English." The transition from Hebrew terms to English terms has been difficult for Reem.  Preparing for classes in Israel was a lot easier, "here….I'm trying to adjust to the English and to the English terms and the English pronunciations, so I make a lot of preparations for each class."
Other than the struggle of English, Reem has enjoyed working at HBHA so far. With such amazing coworkers, Reem has "felt welcomed."  He said that the other teachers are wonderful to work with and "the students are really participating and enjoying."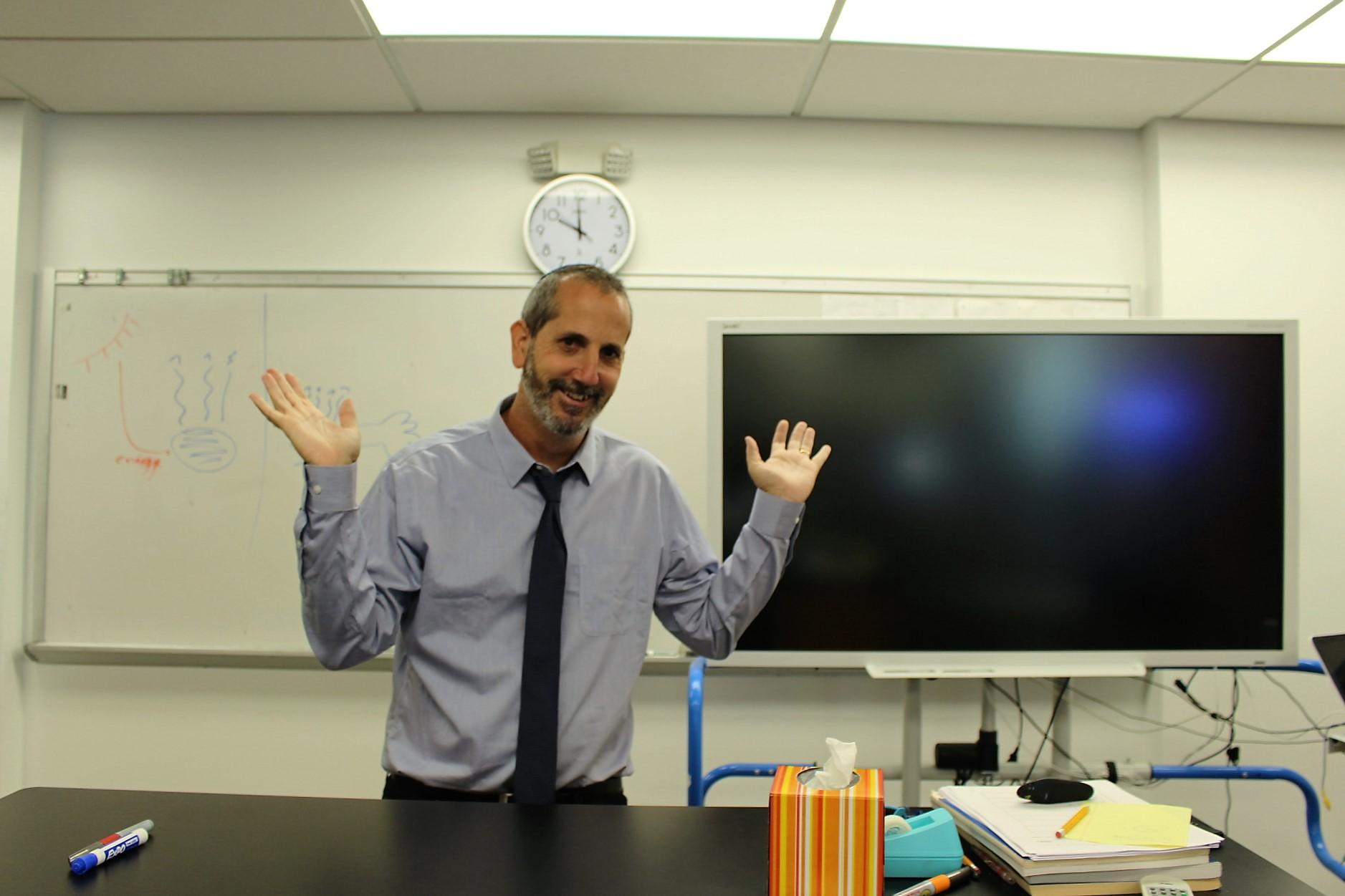 "The students aren't that different from students in Israel," Reem continues,  "the students are open minded" in both America and in Israel. The main difference from teaching in a public school in Israel and a private school in America is the size of the school. " The amount of students is a lot smaller here…it's much easier with less students."
Even though it's easier with less students, the lessons still could improve, according to Reem. "Every lesson could have gone better. After every class I sit with myself and think what could I have done better." Even his favorite lessons, "the ones where we go outside," Reem believes could be done better, yet they still are fun lessons no matter what.
Outside of teaching science, Reem enjoys "sports, more watching than doing. I love hiking, nature, going outside and reading any type of book."  Some of his favorites are "biographies, science fiction, Harry Potter and Romance. I don't have a specific one." Currently he's reading  "I am Number Four" by Pittacus Lore with his son.
Welcome to HBHA Dr. Reem!