Mike Bannen: A Teacher with a Purpose
Dennis Krolevich
January 23, 2019
Slider image by Dennis Krolevich.
Dr. Mike Bannen, a nomadic citizen of America and a spirited teacher of HBHA. He spends his workday conversing with coworkers, supervising the middle and upper school lunch, and teaching his students passionately and with vigor. Throughout his life, Bannen has migrated between places such as Georgia, California, Indiana, and Michigan.
Before college, he had an typical education, but in Michigan he went to boarding school at the Interlochen Center for the Arts. This landmark influenced his life greatly because, strangely enough, Bannen was a little troublesome in his youth.
"I was a troubled kid for most of my academic career, but I was fortunate enough to go to this boarding school of arts." said Bannen. He explains how the boarding school changed his mindset, and that his passion for learning and teaching developed due to the new atmosphere. The fact that his Interlochen peers were so determined to pursue their artistic passions inspired him to take academics more seriously and walk a path of his own.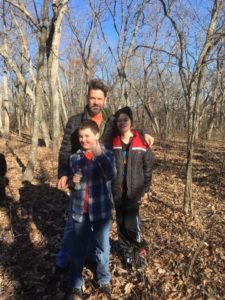 In college, Bannen mainly studied history, philosophy, and most importantly, education. He attained the qualifications for becoming a teacher, but one specific part of his experience in college intrigued him even further: the foundation of education. This included many counterparts such as the history, sociology, and philosophy of education. When Bannen was asked about his views on the modern educational system, he commended the modern American education system for its progress, yet he fears that people have started to measure the outcome of the process of teaching rather than focusing on the process.
Another change that he recognizes is in technology; it has made a major impact on the education system over many years. One example Bannen uses to support this is when the satellite, Sputnik, was launched in 1957. After this, American students became much more vital and were pushed to excel in their studies in order to compete in this political battle.
One might ask the question, what does Dr. Bannen enjoy about being a teacher? He enjoys teaching because of the bursting curiosity that he sees when he educates his students. It reminds him of the time when he was younger and had the same hunger for knowledge.
His thoughts about teaching at HBHA are simply put: "I love HBHA, and I can't think of teaching anywhere else."
It is safe to assume that Bannen is satisfied with his choice to teach here, and the students of Hyman Brand can hope to learn many important things so that they can lead a fulfilling role in society.