"Black Panther" Breaking Barriers
Slider image artwork by Josh Kolkin.
"Black Panther," the latest installment in the Marvel Cinematic Universe and one of their highest grossing movies, has been receiving a lot of attention. Not only because he is the first mainstream comic book superhero of African descent, but also because of the issues addressed in the film and how it has impacted the world. These topics range from racial injustice to female empowerment, and the theme of uniting people all over the world.
The movie brings up the issue of how black people across the world have been subjected to vicious brutality and racism. The villain in "Black Panther," Erik Stevens "Killmonger" (portrayed by Michael B. Jordan), is considered by a large fanbase to be one of Marvel's greatest antagonists because of the cause behind his mission to expose Wakanda and their resources: he aims to provide oppressed people with the tools to be liberated from their oppressors. Killmonger appeals to fans as an antagonist because he brings up the dilemma that even though he is the bad guy, is he really a bad guy?
Not only is Killmonger a universal advocate for the common black man's struggle, he is also in touch with his African history, as demonstrated by his final words, "Just bury me in the ocean with my ancestors that jumped from the ships, because they knew death was better than bondage."
It is not often that you see social justice issues directly addressed in a superhero movie. This is one of the many characteristics of the film that has it breaking down barriers. Along with "Black Panther" addressing social injustice, it also provides an aspiring image of female strength..
"Black Panther" is a strong promoter of feminism and female empowerment. Along with Wakanda being a technological marvel, it's also a country that is defined by its  tradition. Such traditions include staying true to tribal culture and a royal guard, which is made up primarily of women. This means that this group of women-warriors are completely loyal to the royal family and are responsible for keeping them safe. They are highly trained in physical combat and are considered some of the best warriors in Wakanda.
Not only are women prominent in the royal guard, they also make up the vast majority of Wakanda's military. They are spies, soldiers, and the best Wakanda has to offer.
Feminism and female strength is not something new in the Marvel Cinematic Universe. We've seen a trend of female empowerment with characters like Black Widow (portrayed by Scarlett Johansson), Scarlett Witch (portrayed by Elizabeth Olsen), and the upcoming movie "Captain Marvel" (portrayed by Brie Larson), Marvel's first movie centered around a female superhero.
"Black Panther" doesn't just demonstrate feminism through physical strength, it also features intellectual and influential women who shape Wakandan culture. Shuri (portrayed by Letitia Wright), the 17 year old sister of T'Challah (portrayed by Chadwick Boseman) and Princess of Wakanda, has proven herself to not just be another pretty face with a crown on her head. Shuri is also the leading technological scientist of Wakanda and has been considered to be smarter than Tony Stark (portrayed by Robert Downey Jr.), Marvel's resident genius and the man inside the Iron Man suit.

Since Black Panther's first appearance in "Captain America: Civil War," the character has already received a sizeable fanbase. Because "Black Panther" is Marvel's first movie centered aroud a black superhero, it has appealed heavily to black communities all over the world, and has incorporated itself as a staple in modern black culture.
The infamous "Wakanda Forever!" salute, used in the movie,  has been integrated heavily into the daily vernacular of people all over the world. Jesse Lingard of the England National Football Team and Collins Injera of the Kenyan National Sevens Rugby Team have used the salute to celebrate victories. Star of the film Chadwick Boseman used the salute to greet co-star Daniel Kaluuya and director Jordan Peele as they accepted their Academy Award for Best Feature Film at the Oscars for "Get Out." This shows us that the film is not simply another installment in the Marvel Cinematic Universe; it is a cultural movement that has resonated with people all over the world.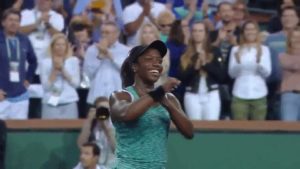 "Black Panther" has proven itself to be influential film that has addressed social justice issues, displayed female empowerment, and manifested a cultural movement that has impacted people around the world. Black Panther has broken down barriers and replaced them with bridges — how many superhero movies can say that?