Pushing Through the Uncomfortable to End Racism: A Reaction to Angie Thomas' The Hate U Give
When it comes to banned books, Fahrenheit 451 or To Kill a Mockingbird might be the first things that pop into readers' heads. However even modern literature is being challenged and banned today.
The Hate U Give, a novel written by Angie Thomas and inspired by the Black Lives Matter movement, has been receiving generally high praise since its release on 2017. The story follows the story of Starr Carter, a black 16 year old girl, who witnesses the murder of her childhood friend, Khalil, at the hands of a white police officer. Starr is faced with a dilemma when she desperately wants to publicly demand  justice for Khalil, but she knows the risks involved and wants to keep herself, her community, and family safe.
This best-selling novel challenged me to view the Black Lives Matter movement, racism, and police brutality from a new, personalized point of view. While the book has been getting rave reviews, it has also been banned by a school district in Texas after a complaint from a parent in the district. The parent, Anthony Downs, objected in front of the school board to the book's language, saying that the fact that it was in a school library was "absolutely crazy."
Thomas does not hesitate to be blunt and controversial in The Hate U Give. The narrative includes topics like drug use and gang violence, and it uses explicit language including the N-word. These were some of the issues that the Katy Independent School District in Katy, Texas, used to justify banning the book in the whole district. While for some age groups this book is inappropriate based on its language and mature subject matter, it is an important book for young adults to read as they discover how they want to be involved in society.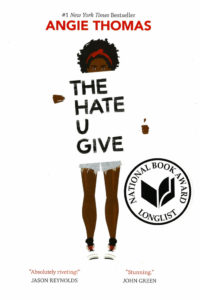 This novel was written to challenge conventions about what people are comfortable talking about. Police brutality and racism are uncomfortable to read and talk about, but it is necessary in order to push these boundaries and standards so these issues can be eradicated. It is so important for authors to write books and for everyone to read books that make them uncomfortable, because it's that very disquieting feeling that pushes people to talk about it. There were times when I felt guilty reading this book as a white person. This isn't my story, do I even deserve to be empathetic towards the characters? By trying to identify with them, it feels like cultural appropriation. But the more I thought about it, the more I realized that it was crucial that I be empathic and think about how this book was making me feel. It was that guilty and awkward feeling that pushed me not only to talk about The Hate U Give with my friends and family, but to also write an article about it.
One of the most significant ways that The Hate U Give has inspired people is through the connection that the reader makes with Starr. Thomas was able to build sympathy and empathy through Starr's perspective of the incidents that take place in the story. While I was reading the book, at times I found it hard to relate to because I have never personally experienced racism, but reading the story through the perspective of someone my age helped me imagine the pain that Starr and her whole community went through.
This young adult novel is especially aimed at teens of all races, religions, and backgrounds. Even Though it focuses on the African American community, the connection that can be made through Starr is what brings us all together.
Books that one reads as a kid and as a young adult shape who one becomes as a person. Books that are written to target some kind of injustice such as The Hate U Give or To Kill a Mockingbird, can have the largest role in defining people's future. It is so easy for parents who don't want their kids informed on the racist treatment of others to claim that these books are inappropriate, untrue, or exaggerations, and then ban them from schools, but these books can inspire kids to become leaders who fight for justice and equality.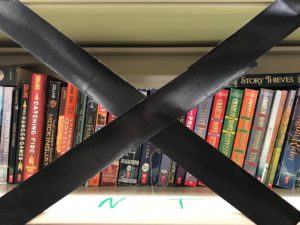 Personally, it wasn't just the uncomfortable feeling that inspired me; it was the anger I felt while reading. I was so mad at the police officer, the racist and hurtful "friends," and the other characters who participated in the oppression of Kahlil and Garden Heights throughout the trial, but I want to take that anger and use it fuel my own involvement in the fight to end racism and police brutality. I am doing this by recommending this book to everyone, advocating for it publicly and privately on my own social media, but mostly I am just talking about it openly no matter who gets uncomfortable.
Thomas once said,"I look at books as being a form of activism. Sometimes they'll show us a side of the world that we might not have known about."