A New Wave Of Ethnic Cleansing: At Least 800,000 Chinese Muslims Forced Into Detention Camps
Anna Clauer
April 14, 2019
Slider image courtesy of Wikipedia.
Between 800 thousand and two million Chinese Muslims have been forced into detention camps over the past few months. The purpose is to oppress the inmates so they denounce Islam and discount their past culture and life. Chinese authorities have stated that they are combating terrorism, but what they are truly doing is ethnically cleansing a native people who have practiced Islam for hundreds of years.
The main communities that have been held at these camps are Uighurs– Muslims from the Xinjiang region, which is located in northwestern China. They have been arrested and sent to these camps for "crimes" such as praying in public. Some sources have also added that Chinese officials are simply trying to detain as many Uighurs as possible.  
China has defended the camps by explaining them as "boarding schools" and "campuses" rather than the internment camps that they are. They claim that they are for re-education purposes and to combat Muslim terrorism and extremism. But the problem is that thousands of innocent people have been arrested and sent to these camps, with reasons as small as suspicion that they might be spreading hate and radical ideas.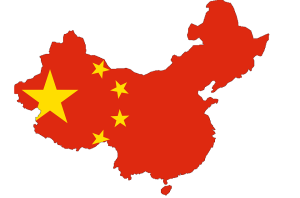 But what actually goes on inside these camps?
Inmates face harsh conditions, with few human rights. They are compelled to sing songs praising China and its communist tendencies. They have unwillingly had to eat meats and foods that are outlawed according to their religion. And worst of all, they have been forced to denounce Islam by writing down the 'flaws' of their religion, shouting phrases over and over condemning their beliefs, listening to officials explain falsely the wrongdoings of Islam, and creating laws and regulations for how it should be practiced.
The consequences of not following these orders are far worse. Uighurs are being beaten, living with little or no food, and being forced into solitary confinement until they comply with the tasks that they are asked and coerced into doing.
One of the biggest issues with the camps is that not many countries are opposing China about the crisis. Turkey defended the Uighurs, calling for China to shut down these camps as it was "a great shame for humanity".
The U.S., unlike Turkey, has done very little. A letter was sent to the Secretary of State, Mike Pompeo, and though he has acknowledged it, no formal action has been taken to make sure that China does not continue to neglect the rights of native Uighurs.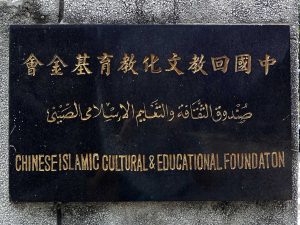 Whether it was concentration camps during the Holocaust, homosexual correction camps in Russia, Japanese internment in the U.S.,  or family separation on the southern U.S. border, the consequences and negative effects of these camps are clear. They have created a serious case of ethnic cleansing, and though the Chinese are not physically killing Muslims on a large scale, they are forcibly killing their right to believe in Islam.