Visit to Aquarium Serves as a Hands-On Learning Experience for Marine Biology Students
Julia Paul
December 31, 2016
On Wednesday Nov. 30, the Hyman Brand Hebrew Academy (HBHA) high school Marine Biology class embarked on an adventure to the Henry Doorly Aquarium in Omaha, Nebraska. After a three hour trip from Overland Park, Kan. to Omaha, Neb. in a van, the students arrived at the aquarium eager to begin their jam-packed day filled with hands on experiences in marine life.
Throughout the semester, the students in marine biology learned about the wonders of marine life by maintaining a large classroom fish tank.  We "designed and put fish in Mr. Welton's tank" said freshman River Hennick. With a fun and interactive teaching style, Wade Welton, or as his students like to call him (to avoid confusion with his brother and fellow HBHA science teacher, Cody Welton), "Mr. Dubs" , educates his students on topics "that you wouldn't usually learn in a typical science class," explained junior Eliana Saidel. The students were beyond excited to apply the knowledge that they have obtained in a classroom setting at the Omaha Aquarium. Their positive expectations were exceeded by the incredible learning experience that the aquarium provided them.
The students even received special passes to go behind the scenes of the aquarium.
"Instead of just going through the aquarium, we got a special tour guide who took us to the basement and the cat walk," said freshman Sara Saidel. Having the ability to view the aquatic animals through different perspectives opened the student's eyes into the complexities of marine life and maintaining an aquarium. Standing above the tanks and "seeing all of the lights looking down onto the fish" was the most magnificent part about being at the aquarium said sophomore Jared Schultz.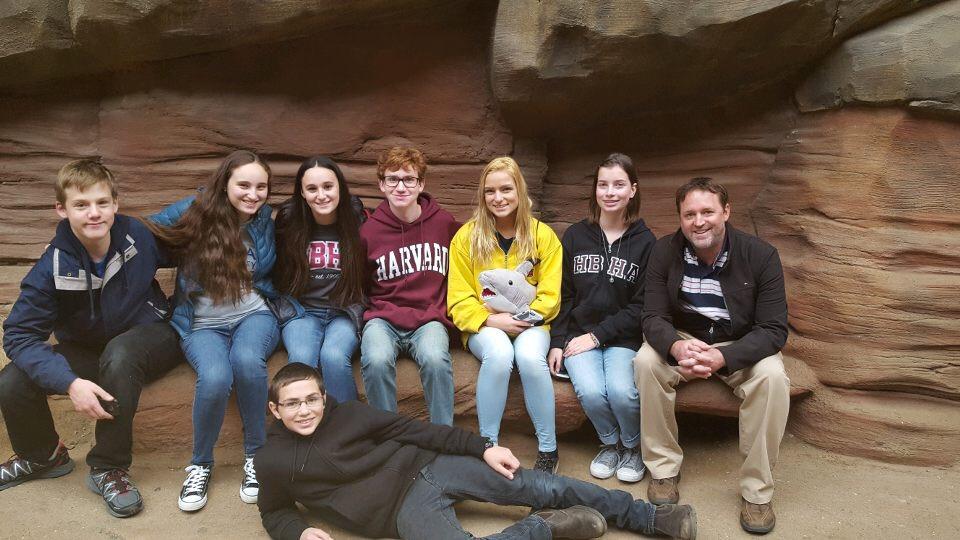 The group also looked closely at "a bunch of different kinds of sharks, stingrays, and turtles," said Sara Saidel, along with other smaller miscellaneous fish, and animals including crab and shrimp. The class also went into the facility's freezers and saw the food that is fed to the fish. Schultz exclaimed, "We saw the fish that they feed the sharks!" The students were also able to visit the connecting zoo and walk through the jungle and the desert dome.
The knowledge of aquatic animals that the students gathered throughout the semester impressed their tour guide. "When the tour guide asked us questions we knew all the answers," claimed Schultz. Their intelligence on marine life heightened their overall appreciation for the aquarium "because we understood what we were seeing," said Sara Saidel.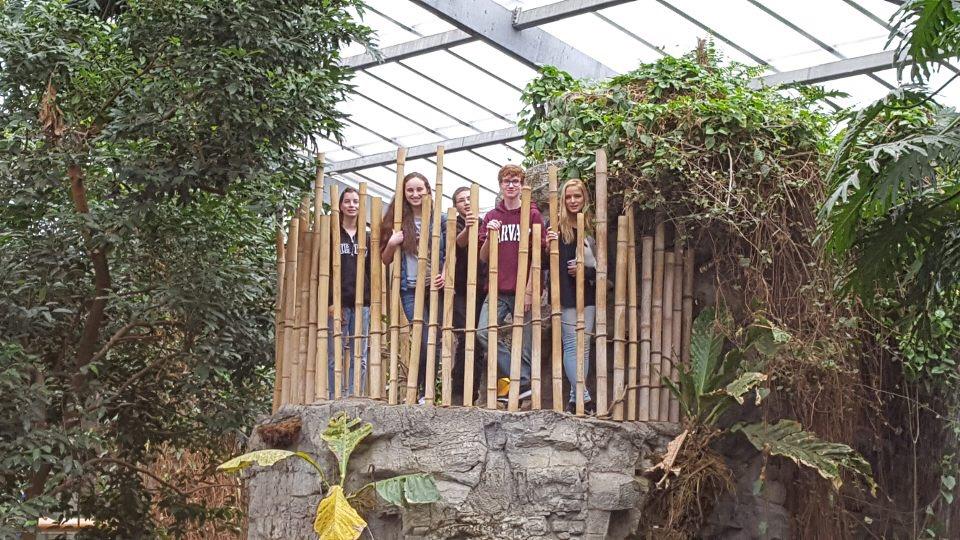 After a rigorous marine biology course, visiting the aquarium proved to be the last piece of their HBHA marine biology journey, however Eliana Saidel said that there is "so much more to know" about marine life, and that "this class was just the beginning."
The opportunity to spend a day at a world renowned aquarium is one that HBHA is proud to offer to its marine biology students. "I'm really glad I had this opportunity," said Eliana Saidel.