Rising Middle and Upper School Students Prepare for their Transitions
Hyman Brand Hebrew Academy (HBHA)'s faculty works to  ensure the upcoming Middle and Upper School students have smooth and easy transitions into the next chapter of their education by meeting with them throughout the year and informing them of what to expect in the coming year. Such preparations ready and excite the students for the upcoming year.
5th Grade
For the leaders of the lower school, shadow day is an especially big deal. Every February, 5th graders tour the Upper school, shadow a 6th grader, and even get to eat lunch with the Middle and Upper school students in the Jewish Community Center lobby. This is a treat for Lower school students who normally eat in the lunchroom. Posters welcome them to the upstairs and sometimes teachers will even plan a special activity! Each 5th grader is paired with a 6th grader to experience a day in the life of a Middle schooler. Shadow day occurs on a Monday so students are able to experience all eight classes.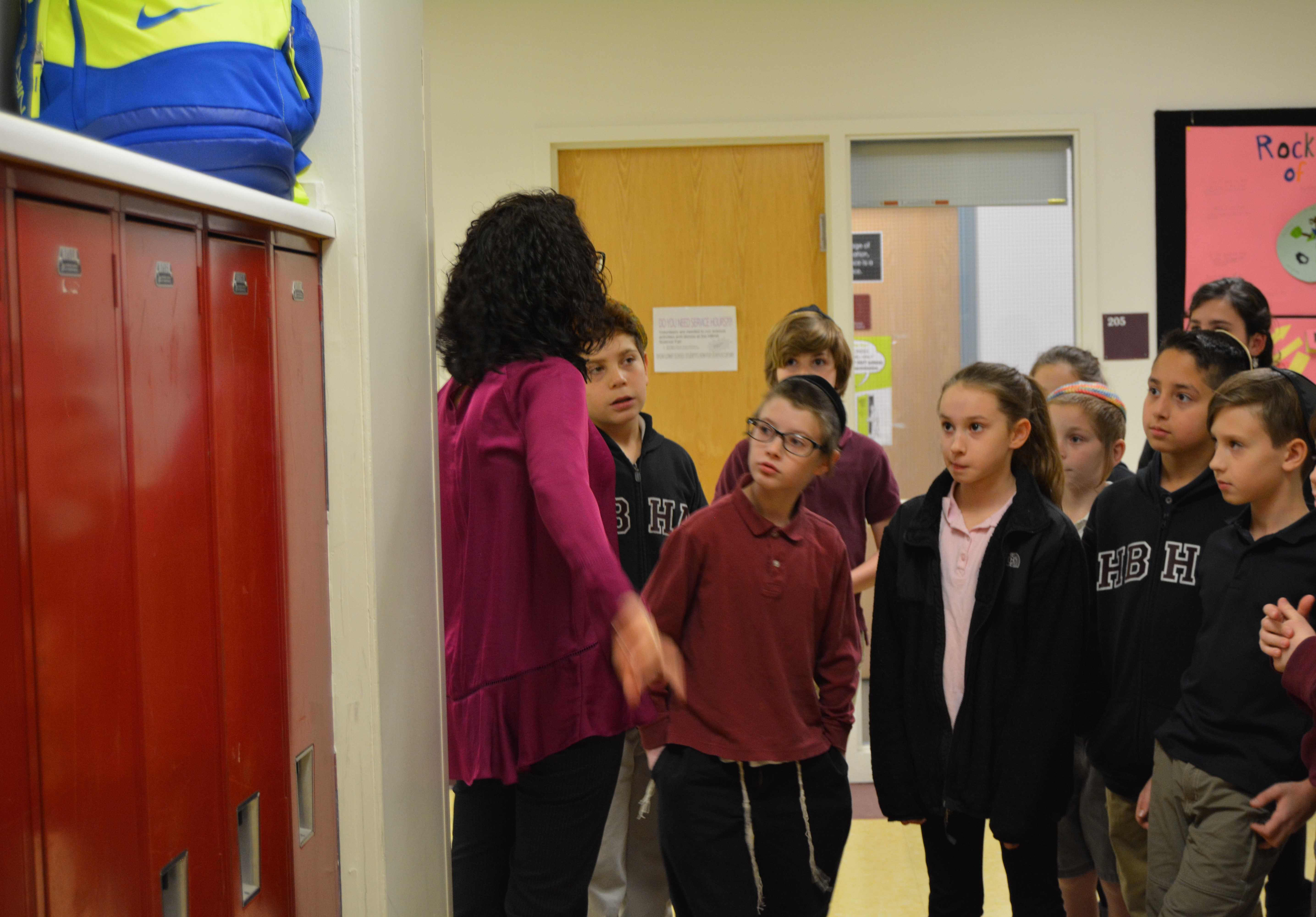 5th grader Shoshi Matis says, "I think  [shadow day] it is helpful because it helps me to understand what classes I'm going to be taking…" During lunch, the prospective Middle schoolers had their first opportunity to purchase their meal by themselves in the Rams Café. 5th grader Simon Balanoff said, "I liked to be able to use my own star card and get whatever I want."
8th Grade
Since the 8th grade students already know the way the school functions, they attend Middle and Upper School Preview Night – a program that allows incoming Middle and Upper school students to learn and ask questions about their upcoming transition. The Middle School and Upper School Preview Night puts the lives of Upper schoolers and Middle schoolers in perspective for the students. The 8th graders also have Mentoring programs where they talk with a panel of students, one from each Upper school grade, on topics like mentoring, extracurriculars, advanced classes, schedules, etc. Afterwards, they have  the opportunity to ask questions about the Upper school experience. Occurring every year, for the past eight years, 8th graders have had the opportunity to meet some Upper school students and receive advice about transitioning to high school while enjoying their delicious free lunch from Hen House.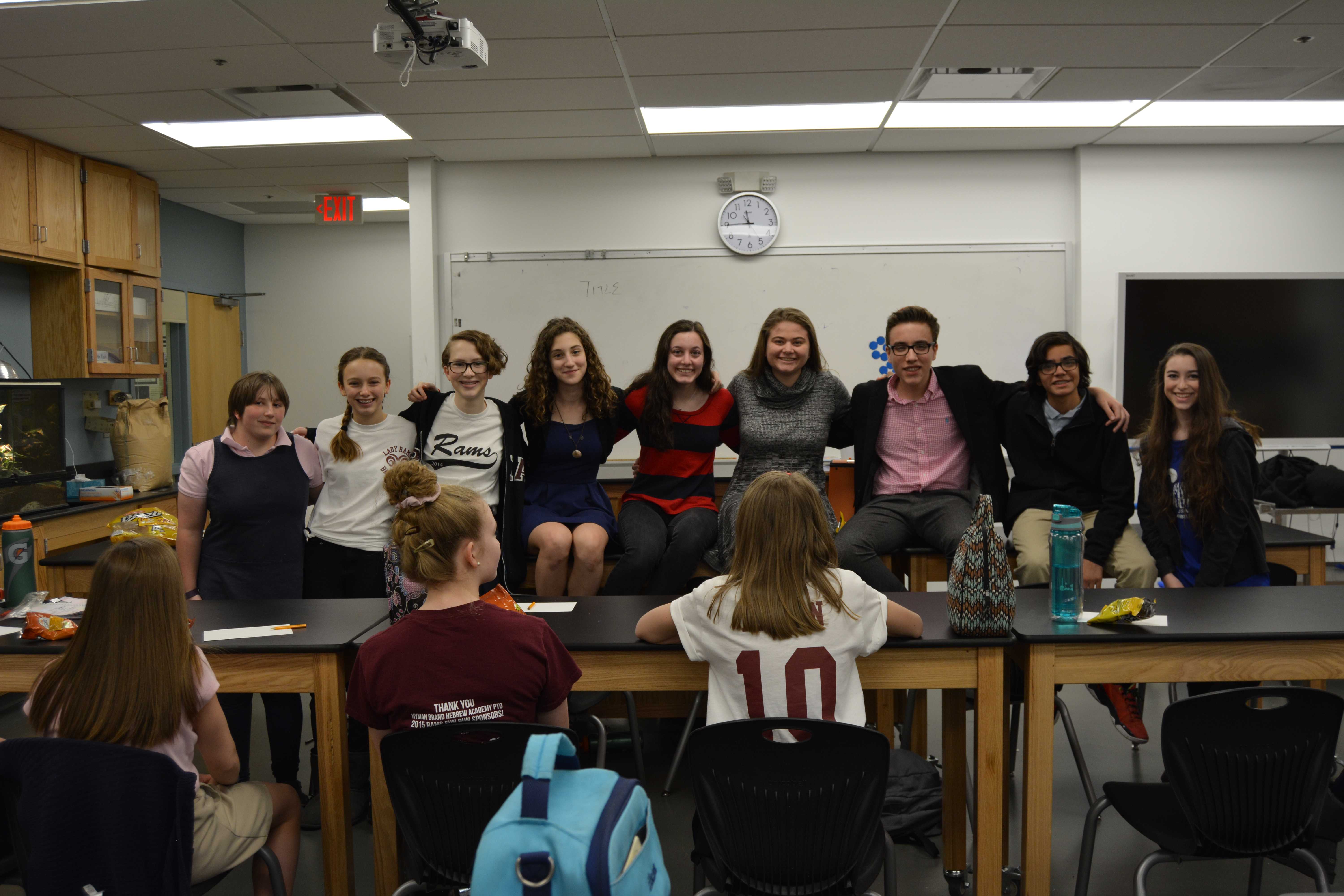 The incoming schoolers also meet with Upper School Principal and College Guidance Director Todd Clauer to outline their schedules.
"We introduced the 5th and 8th grade family transition meetings about five years ago in an effort to ensure that families know what their children's next academic, leadership, and personal growth might look like as they rise to the next division of HBHA," explained Director of Admissions Tamara Schuster.
During May, incoming 6th grade families meet with Learning Specialist Laura Severin and Director of Student Services Netta Krashin to organize and prepare them for their new block schedule. These students also visit on drop-in day,  the day prior to their first day of school, to make sure everything is set; they "learn — and walk — their schedules, arrange their binders, prepare their planners, and set up their lockers so that they're ready to begin Middle School," said Schuster.
"We view HBHA as a K-12 experience. We put a lot of thought and time into the Lower to Middle School and Middle to Upper School transitions with our 5th and 8th grade students and their parents to ensure families feel knowledgeable, prepared, and excited as their students rise to the next division and we continue our partnership in their children's education and growth," Schuster said.
The 5th and 8th grade students will be valuable additions to the Middle and Upper school. With the preparational events and the Ru'ach of the faculty and older students, the students will feel welcomed and excited when they walk upstairs next August.